Sontaran Clone Wars On Sale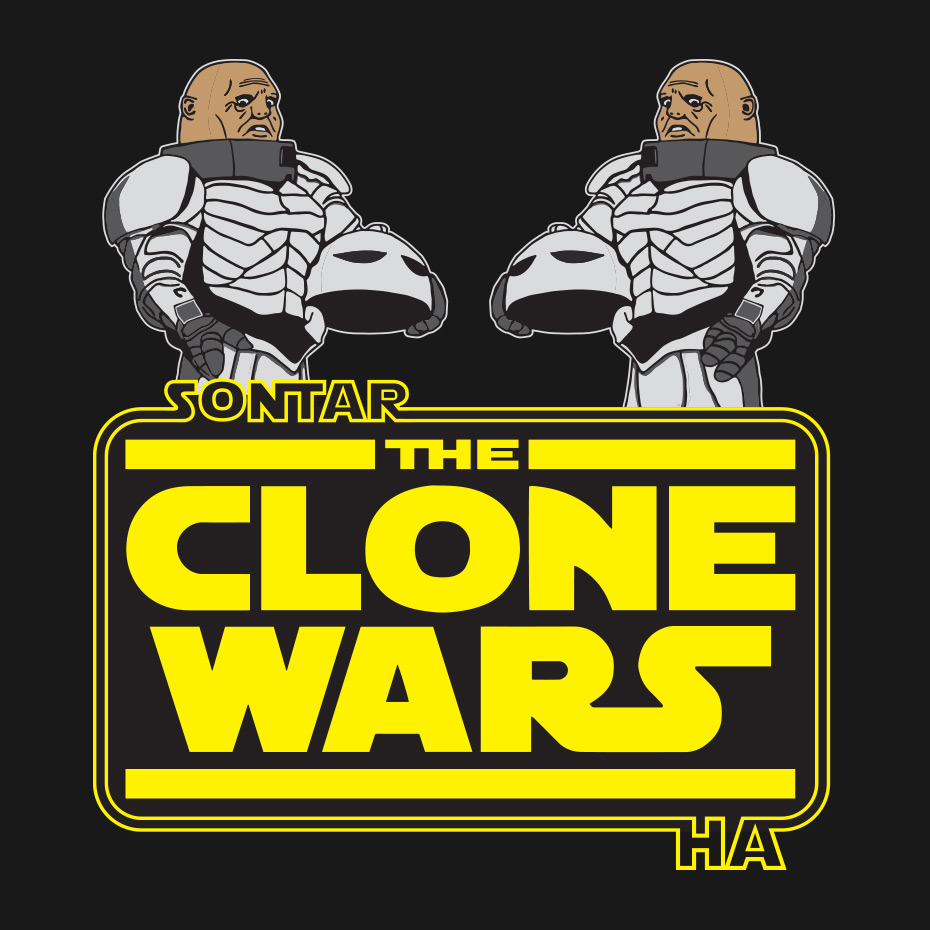 In a galaxy far far away the Sontarans are cloning themselves to fight a wars against the old republic...of the Rutans.

A Doctor Who / Star Wars Clone Wars mashup.

Remember this ? I created it a couple of years ago and finally Tee Public are printing it !

Visit my store front on the TeePublic website and you can purchase it for $14 for a few days only, then it goes up to the regular price.
Drive shaft - Not Going to Guam tour T-shirt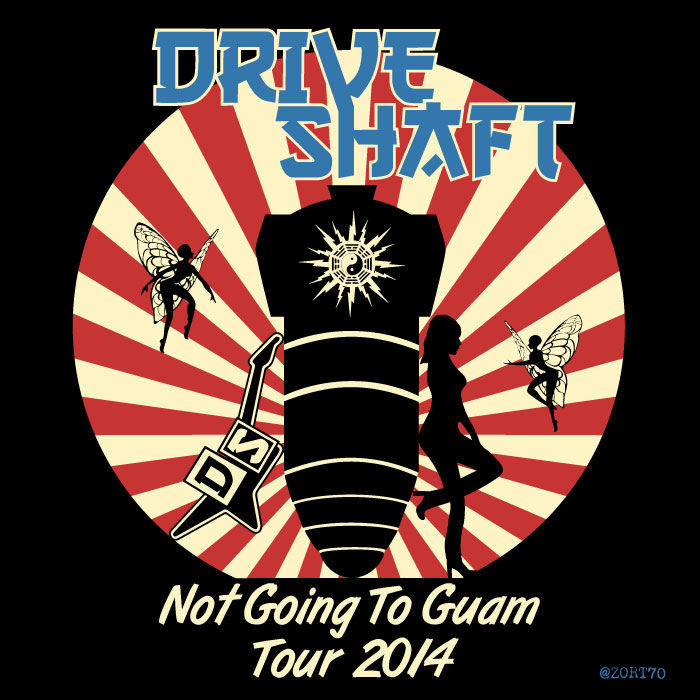 If you were at LOST 2014 in Hawaii recently you may have seen me wandering around in a few of my own t-shirts (I still get a kick out of saying I was there !)One of those t-shirts you wouldn't have seen before and that's because I wanted to take something that I knew no one else would have.A lot of you commented and very kindly said how cool it was so I decided to put it onto my Cafepress store for those that want it.So what is it ? Well it isn't specifically about any moment in the show I just decided I wanted to create a Drive Shaft tour t-shirt, you could consider it a flash sideways kind of a thing.I named the tour the "Not going to Guam" tour in honor of Lapidus and it features fairly prominently the Jughead, the Drive Shaft guitar logo, a few other rock and roll staples and no I won't say who the sillhouette of the woman is based on ;-)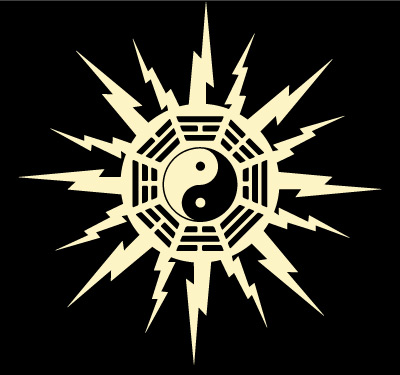 The shirt on CP is actually a front and back print, on the back is the little DHARMA / Yin Yang / lightning burst symbol, apart from on the plus size version as CP doesn't have an option for that (sorry email them not me !).Visit my CafePress store to get one for yourself or to see all the LOST based designs that are there.If you didn't see me with the t-shirt, here is one of me hiding in a Banyan tree, just in case there was a Smoke monster around.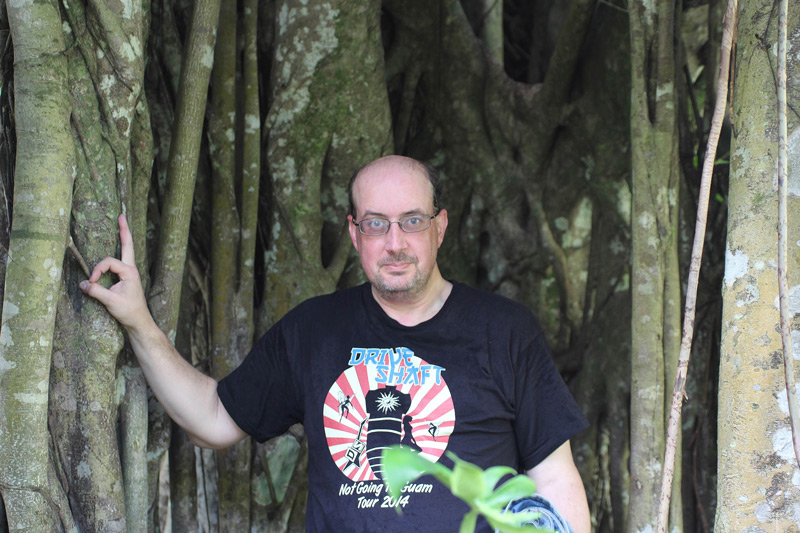 Doctor Who - Independent State Of Eyebrows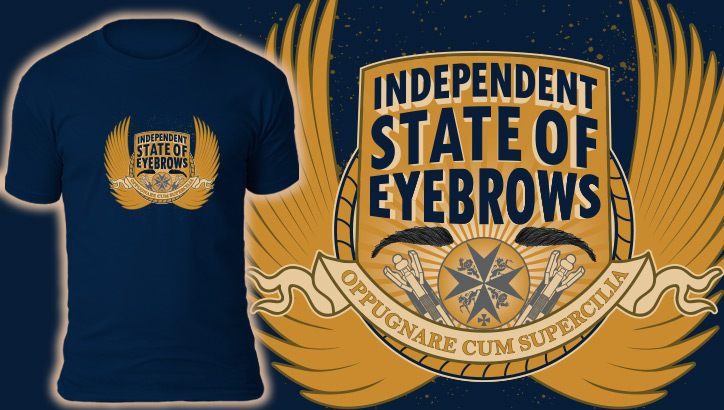 With a new Doctor comes new eyebrows, and yes you could open bottle tops with them !

With Peter Capaldi declaring that he didn't like his eyebrows and that the could create their own independent state, I thought I'd have a go a creating the crest for the "Independent State of Eyebrows" !

I have uploaded the design to a few t-shirt sites, and as usual any votes would be appreciated.

Vote on Qwertee

Vote on Tee Busters
Agents of S.H.I.E.L.D. Season 2 Poster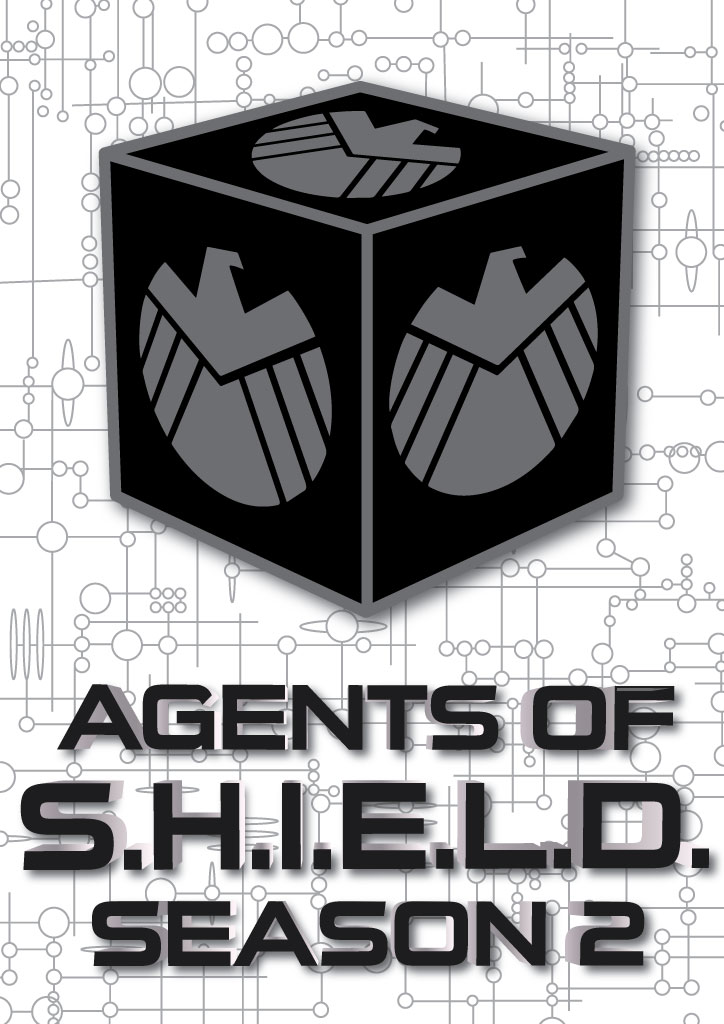 Shortly after season 1 of Agents of SHIELD finished I created this poster, just for fun, to depict what might be significant in Season 2. As we are nearly at the start of season 2 I thought it was time to update my website with the image.

The main element of the poster being the cube the Coulson is given with the toolkit to enable him to rebuild SHIELD

The background is my interpretation of the alien writing Coulson is subconsciously scrawling everywhere.
Minister Of Chance Frost Bridge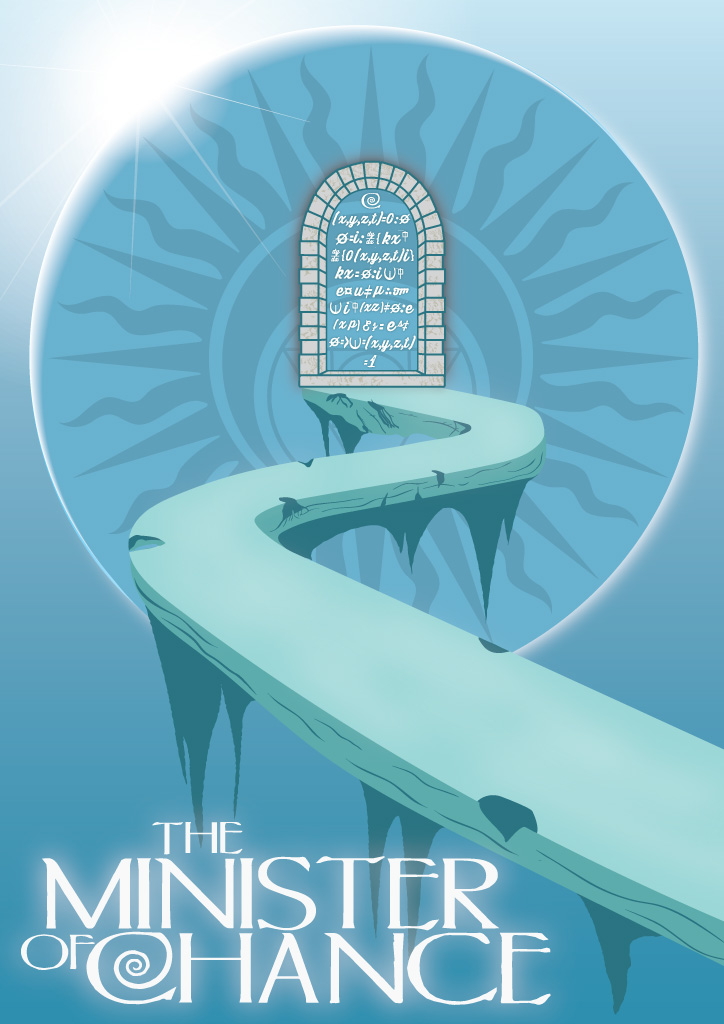 Since I am going to attend the launch party of the live action Minister of Chance Prologue I thought I would create something to take with me.

This is my vision of the Frost Bridge that links the worlds via doors that The Minister can create using his special formula.

I am going to take a printed copy of this with me tonight, and who knows if they like it I may be able to get a few people to sign it for me.
LOST Quotes
It's LOST time again, yes I know it is usually LOST time in our household, but that's not the point I'm making !

I thought I would have a try and produce some designs based on quotes from the show, I chose two quite different quotes, one famous, and one you may not have realised you had heard at all.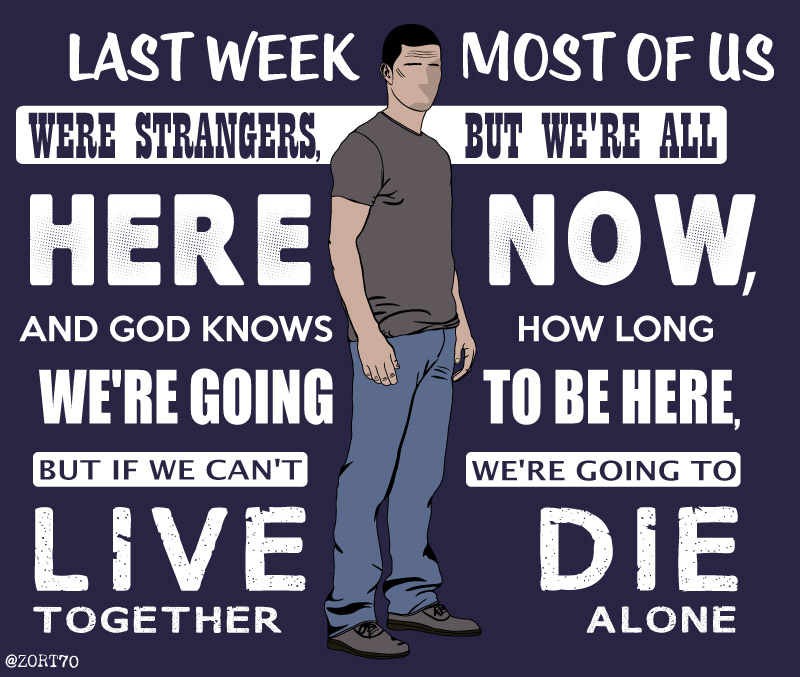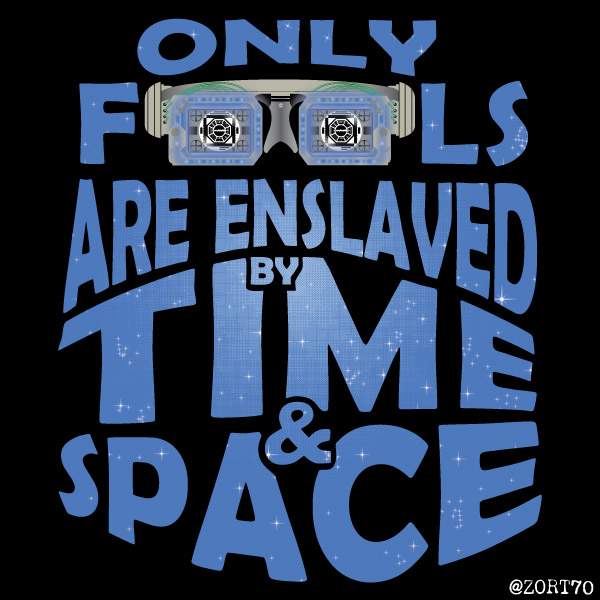 The first is of course the end of the famous Live Together Die Alone speech by Jack in the first season episode "White Rabbit"

The second quote may be harder to place as it was a little hidden, in the episode "Not In Portland" the Room 23 brainwashing video was a psychedelic mix of images and sound. If you play the video backwards (a the right speed) you can hear a voice say "Only fools Are Enslaved By Time And Space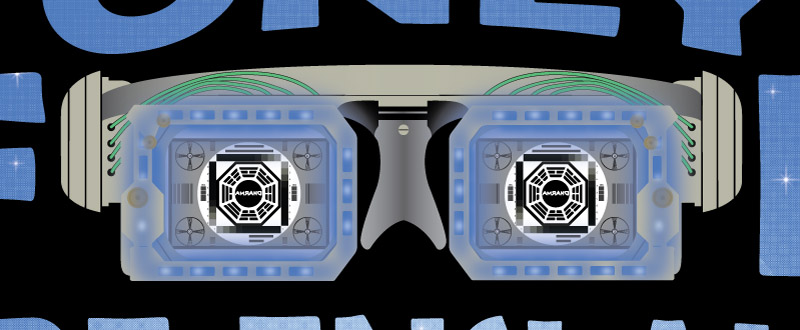 While being forced to watch the video Karl was also forced to wear the glasses / headset and I incorporated that headset into the design.

You can also see the DHARMA test card from the video reflected in the lenses.

*Update* Both of these designs are The Room 23 design is available now in the LOST section of my Cafépress store

Only Fools Are Enslaved By Time And Space

It seems that I broke one of the Cafepress rules with the other design so they have removed it from sale.

If you like it then it is now up for voting on Qwertee, so any votes would be appreciated

Click on the images above for larger versions, and if you like the designs, any help in sharing the details would be much appreciated.
Revolution Season 3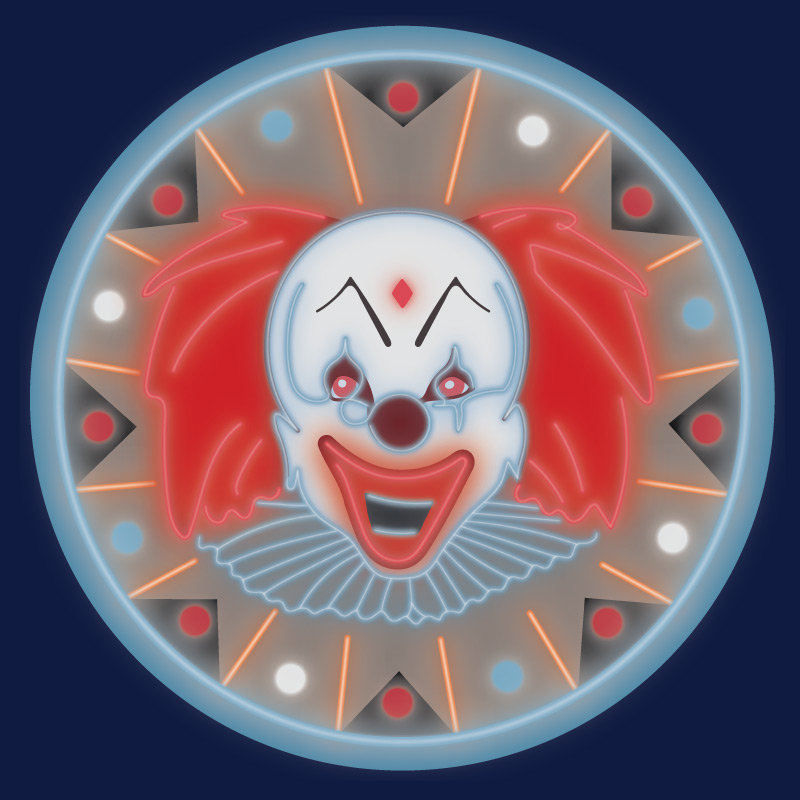 It is the end of season 2 and we are ready for season 3Wait what do you mean cancelled....

So we may never know what was in the Idaho town behind the creepy clown face, but I thought I'd have a go at creating my version of the neon sign.
Penny Dreadful - Captain Brewster
I thought I'd have a go at creating something from the new TV show Penny Dreadful, so I'm starting off with something simple

This is based on the sign seen in the pilot with a little twist of the back of the Tarot cards replacing the guns on the original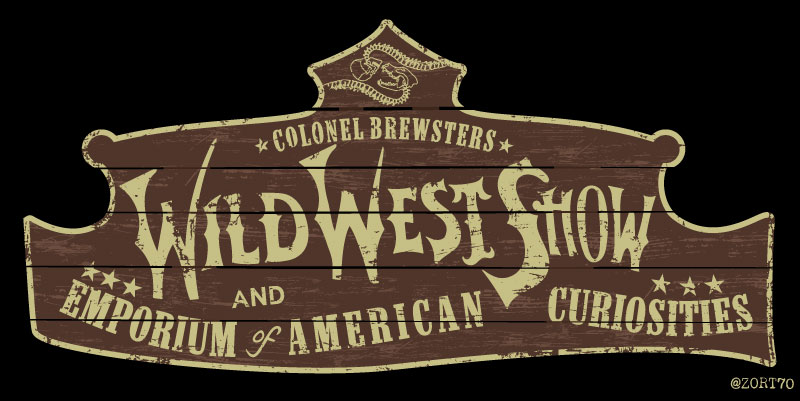 This is now up for voting on Qwertee if you like it.
Rubble Alliance For Sale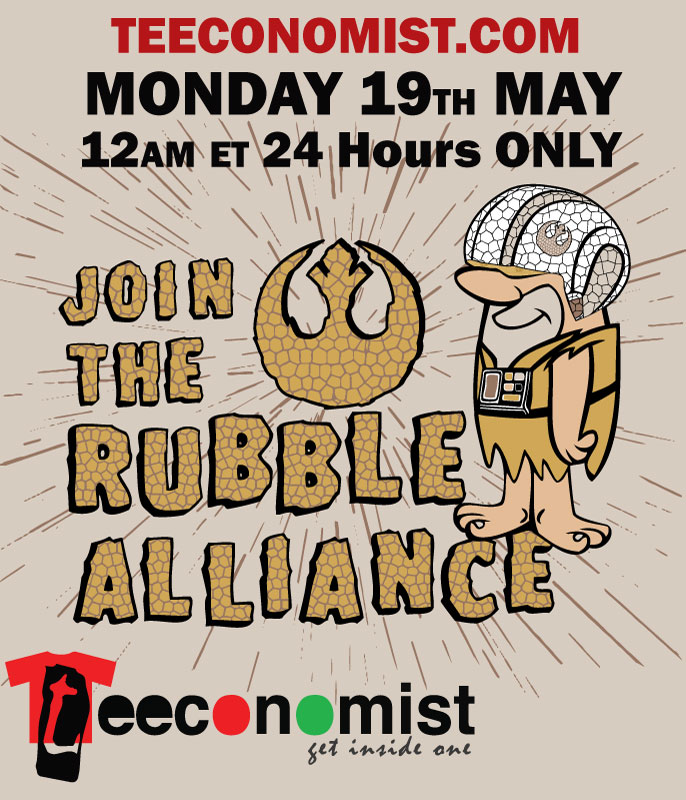 As you can see my "Join The Rubble Alliance" design has been chosen for printing by Teeconomist.

It will be for sale on May the 19th from 12:00 am Eastern US time, for 24 hours only !

Any help in spreading the word about the sale would be appreciated.
Agents Of S.H.I.E.L.D. Slingshot
When Agents of SHIELD first started in a blaze of publicity it was some of the early scenes that I really enjoyed.

The simplicity and innocence of a shared moment at the end of episode 2 stuck with me, even though recent events on the show may have put a different spin on this moment from the end of episode 2.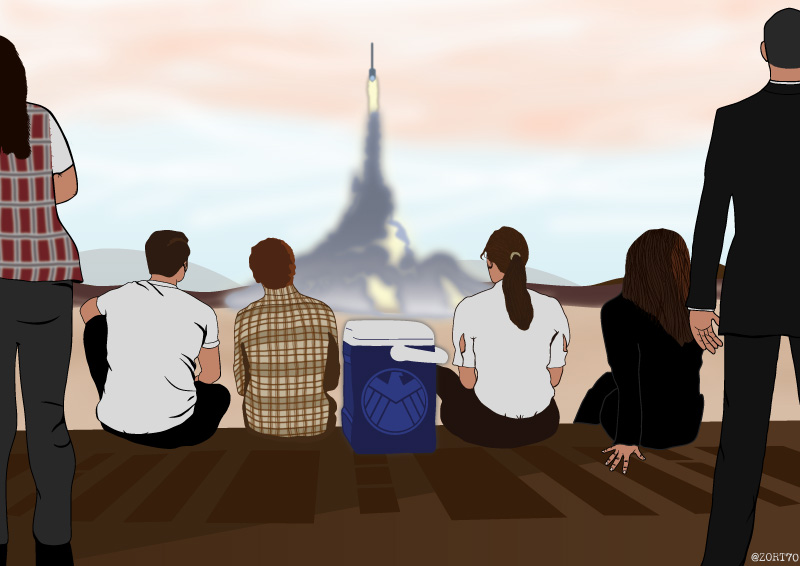 (Click image for a larger version)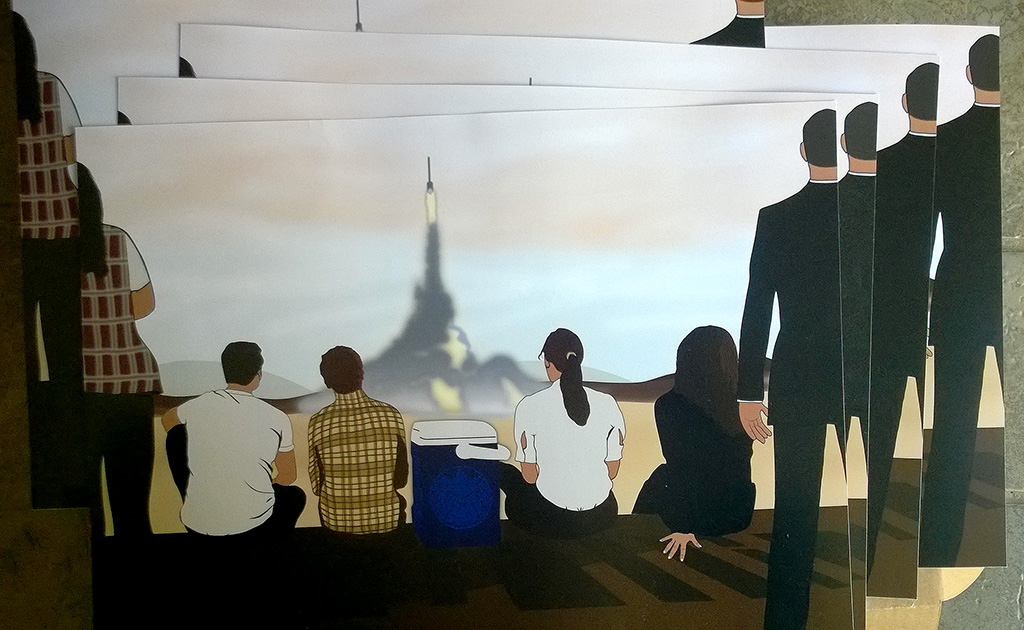 I decided to get this image printed to sell in the zort70 shop, I think they came out rather well and will be on sale very soon.

Keep checking the shop and they will be for sale until they are gone, only 20 will be available to purchase.

Alternatively, if you follow me on twitter (@zort70) I will announce the sale starting there first.
24 Free Information Movement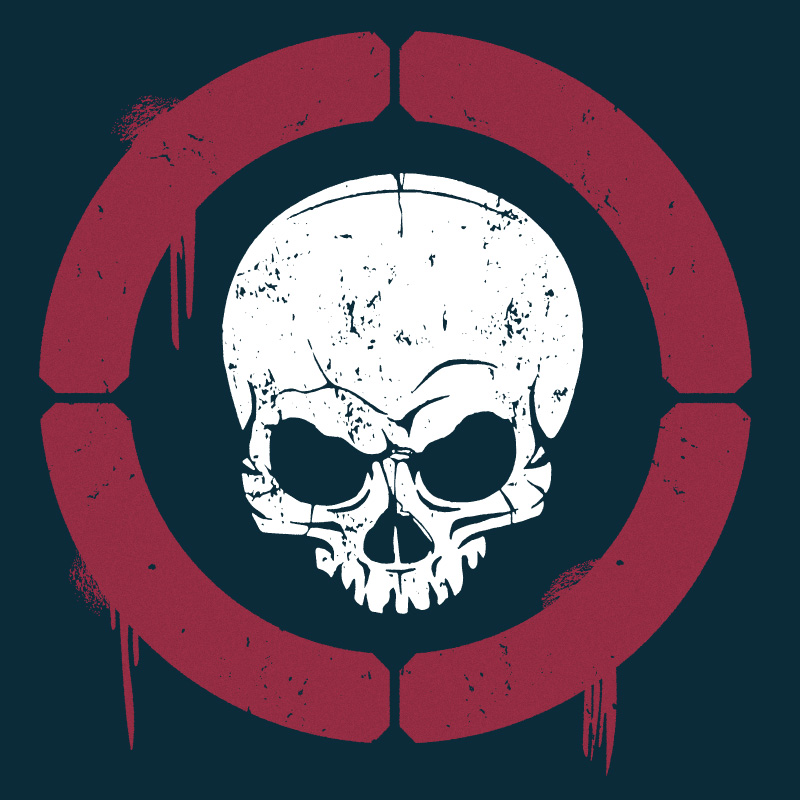 After 4 years of no Jack Bauer, 24 Live Another Day has burst onto our screens.

The first two episodes were a definite return to what we love about 24 and I can see this short series being one of the best yet.

We are treated to a London setting this time, and although there is no CTU Chloe O'Brian has been working with a group called the "Free Information Movement" which looks like it will be a substitute. Glimpsed a couple of times in the second episode was this skull design which appears to be the group's logo.

I decided to recreate it for my twitter icon, so here it is, please use it to spread the word about Free Information !
Terminators Are Cool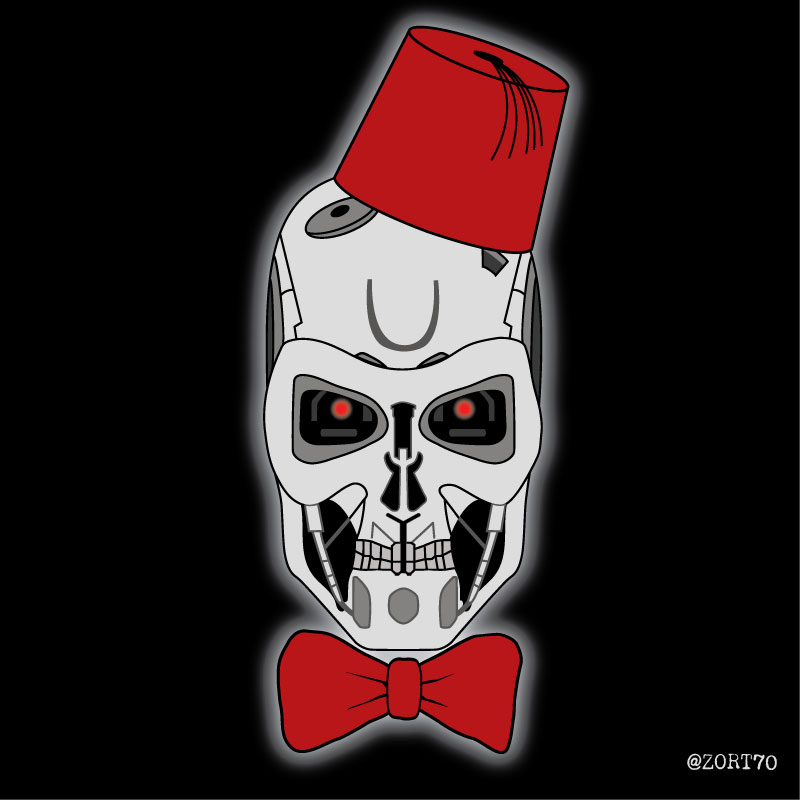 I work with Terminators now, Terminators are cool

Yes Matt Smith was announced for the new Terminator movie, it is all Timey Wimey after all.

I'm sure this won't be the first terminator to feature a fez and a bow tie, but I wanted to try it myself.
Helix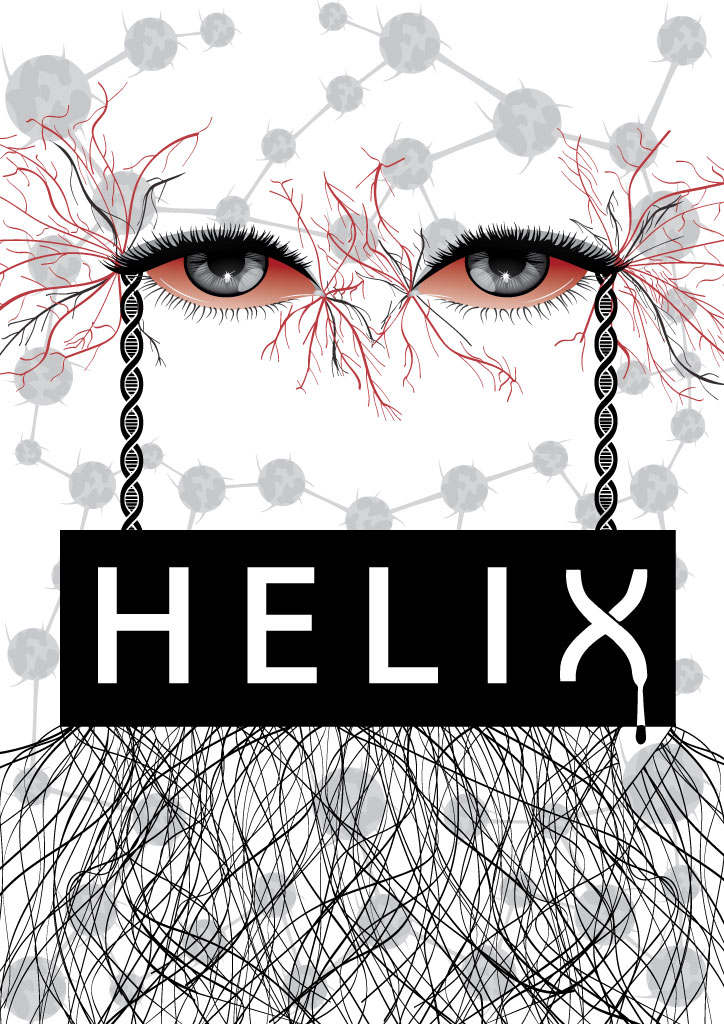 A quick poster for the TV show Helix as it returned to the UK this week after being shifted to a different TV channel.
Zombie Season
When watching The Walking Dead last week I tweeted "Time for The Walking Dead. Shhhh be very very quiet I'm hunting zombies". This then triggered a few thoughts about Bugs Bunny and Elmer Fudd and this is the result.

The t-shirt version is now up for voting on Qwertee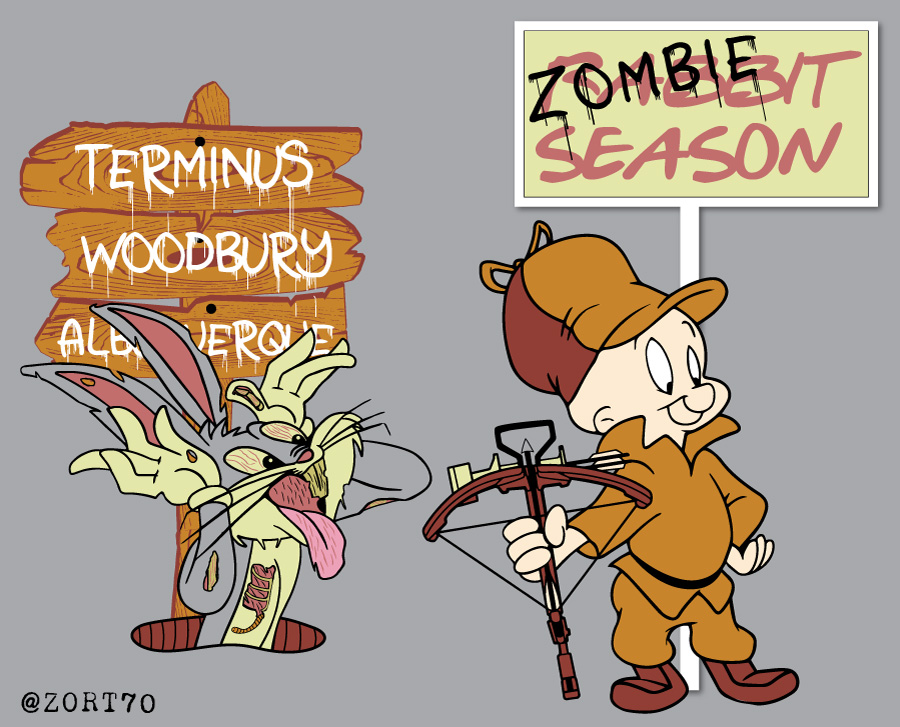 Sleepy Hollow 2nd Seal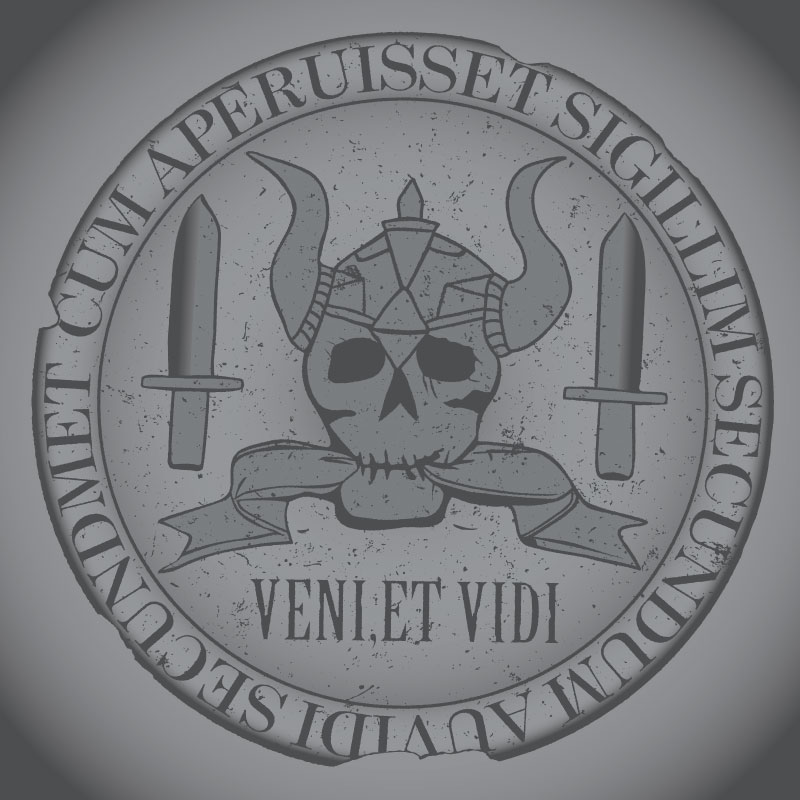 A quick recreation of the 2nd seal broken by Henry in the dramatic season 1 finale.

I think I have got the inscription around the edge correct as it isn't 100% clear. If you think it is different please let me know.
LOST MacCutcheon 10 Year Anniversary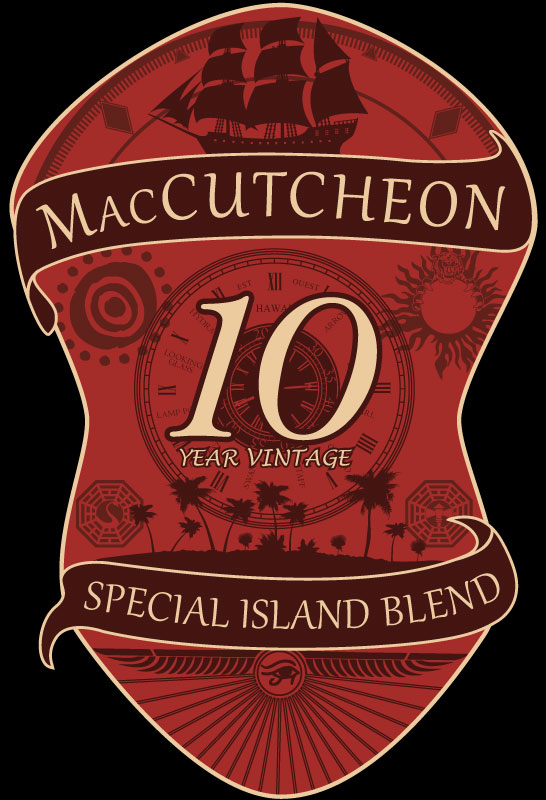 It is LOST's 10 year anniversary, and there are lots of things being lined up for this year.

Including of course LOST 2014 which I designed the bottle logo for that is available via the LOST2014 website.

As part of the competition for the logo I also designed an anniversary MacCutcheon whisky label, this wasn't chosen, but that give me an opportunity to update it and transform it.

This I have done and the result is shown here.

As this was already intended for a t-shirt design I have uploaded it to Qwertee and a few other t-shirt websites. I'd really appreciate it if you could vote for it so it could be available in time for the anniversary

If you really can't wait for then the image is available on my CafePress store in the LOST section (of course !)

I asked a couple of friends to use the CP store to order a couple of the items and you can see the results below, first are four t-shirts, mine are the two on the right, the ones on the left contain the other winning LOST 2014 logo. The image on the right is of a large drinking glass with the design.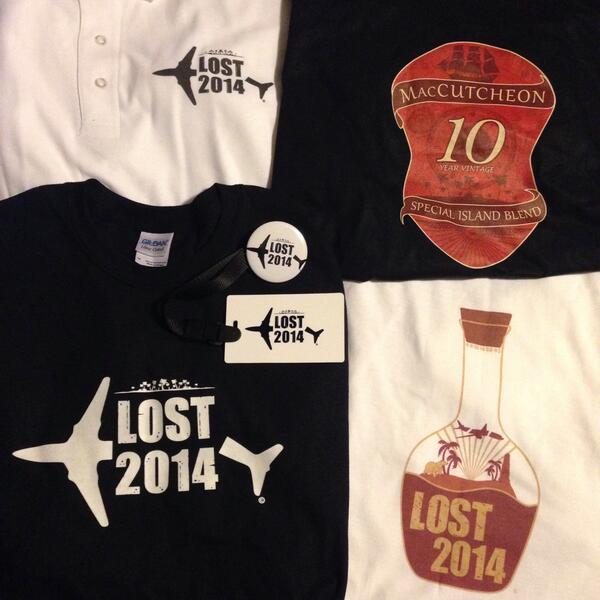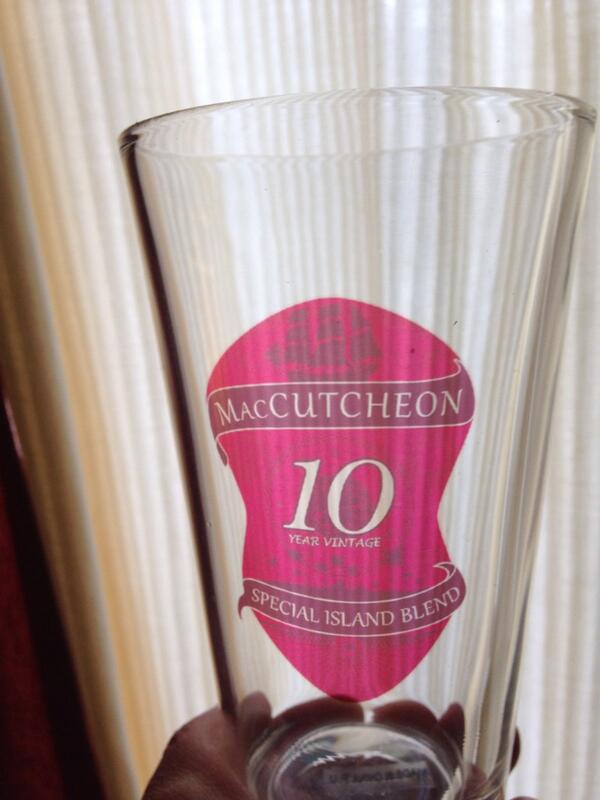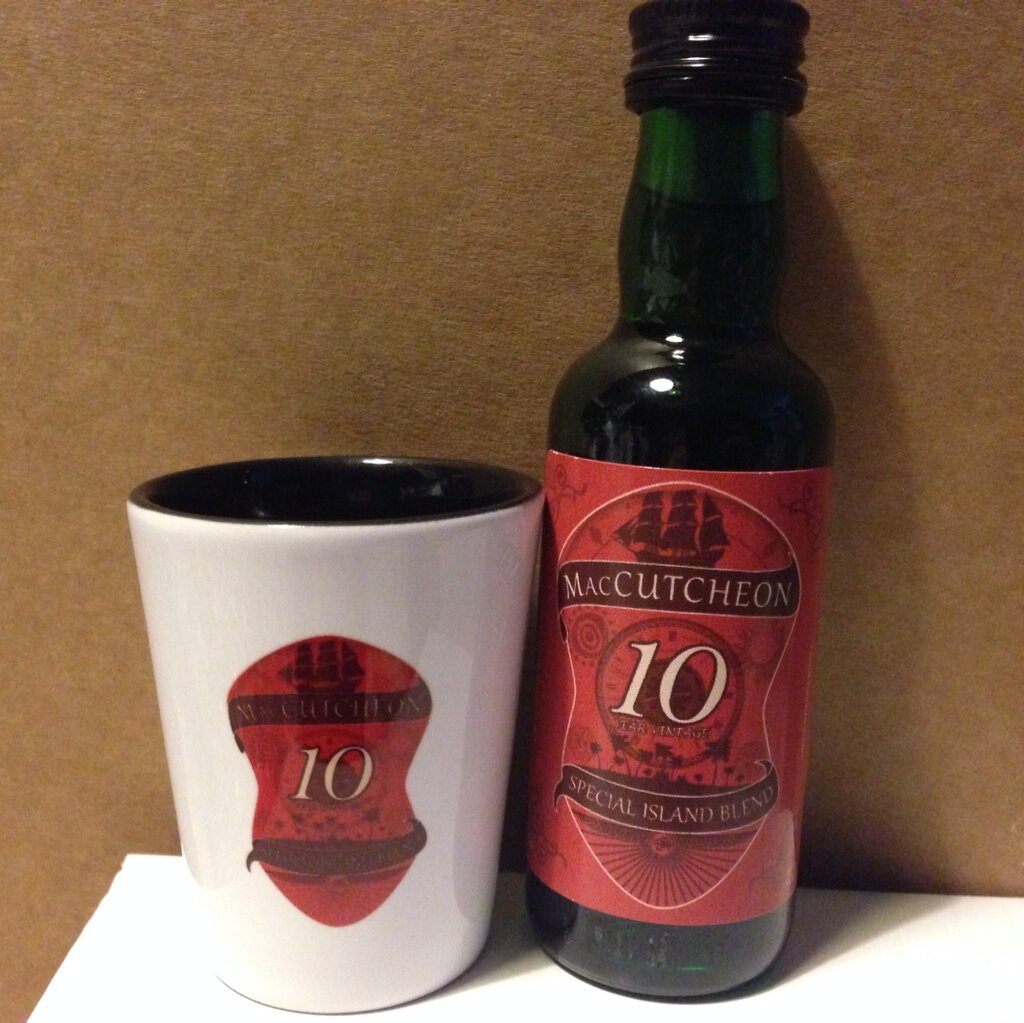 The #seeeekrits are out ! you might have seen if you follow me on Twitter that just before the LOST Paleyfest panel a fan dinner was held during which miniature whisky bottles and shot glasses with the label were handed out to the guests.

A bifg thanks to Paul (@TK10815) for suggesting, organising and arranging everything !
Almost Human - Team Tiny Giraffe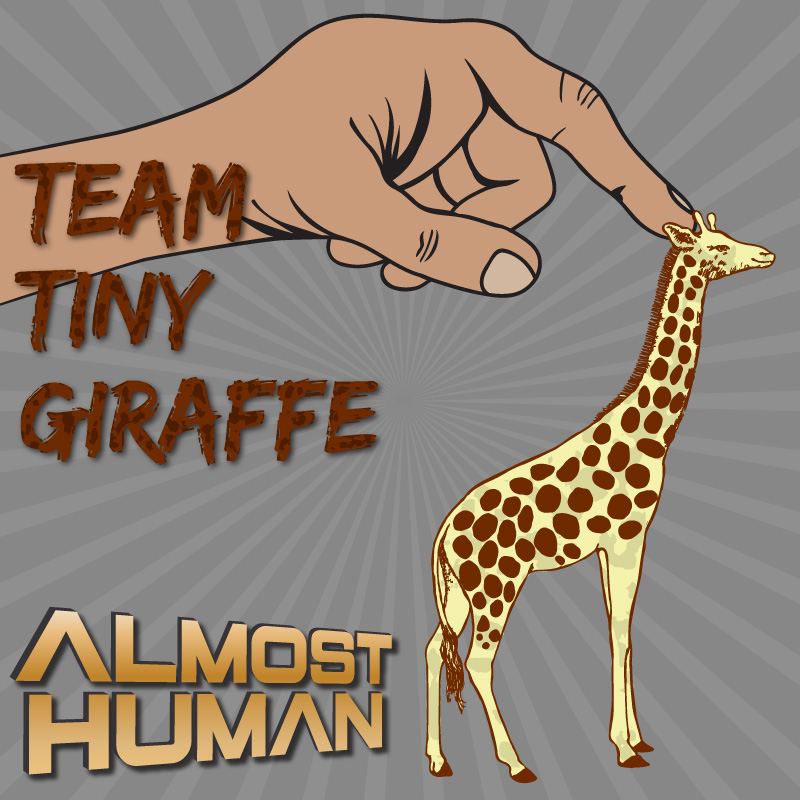 I created this after the first few epsiodes as everyone was in love with the tiny toy giraffe that Kennex used to calm a child down with.

It was going to be used, with a different caption, to celebrate the show's renewal, but as we know that didn't quite work out !

So here it is for your enjoyment.
Almost Human Fan Campaign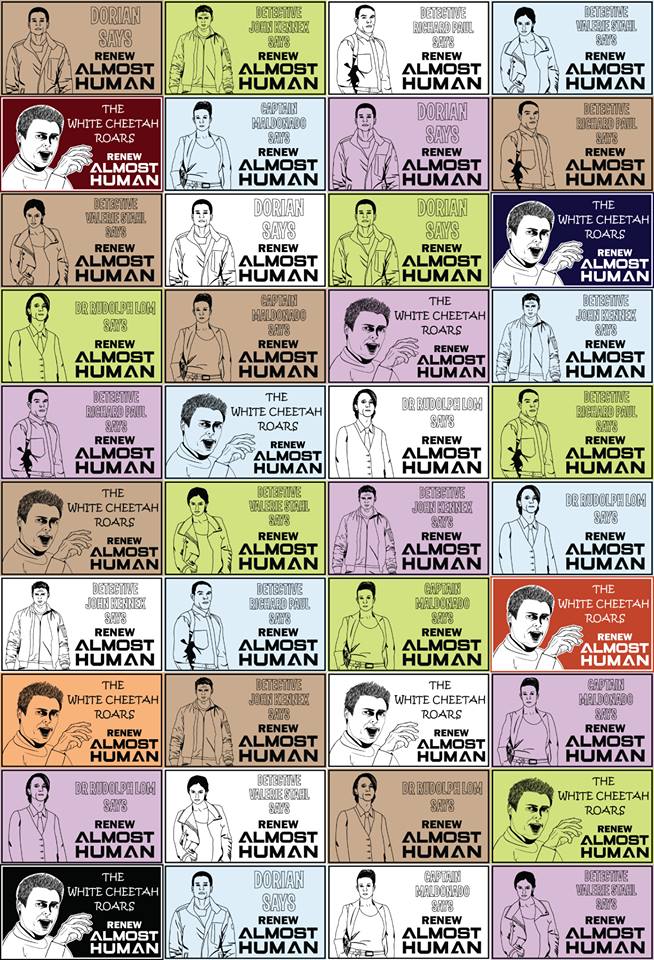 As some of you may be aware Almost Human, the US TV show about a future cop and his Android partner has been left in a kind of limbo.

A group of fans are getting together to make a little noise and make sure the powers that be know there is lots of support out there for this TV gem.

I have designed a few things over the last few weeks and I have created two more for this campaign, the first are these cards with all of the major characters and one special one of John Kennex in his White Chettah Roar pose.

This collage version is just a collection of all the cards and there colour variations that looked realtively pleasing to me.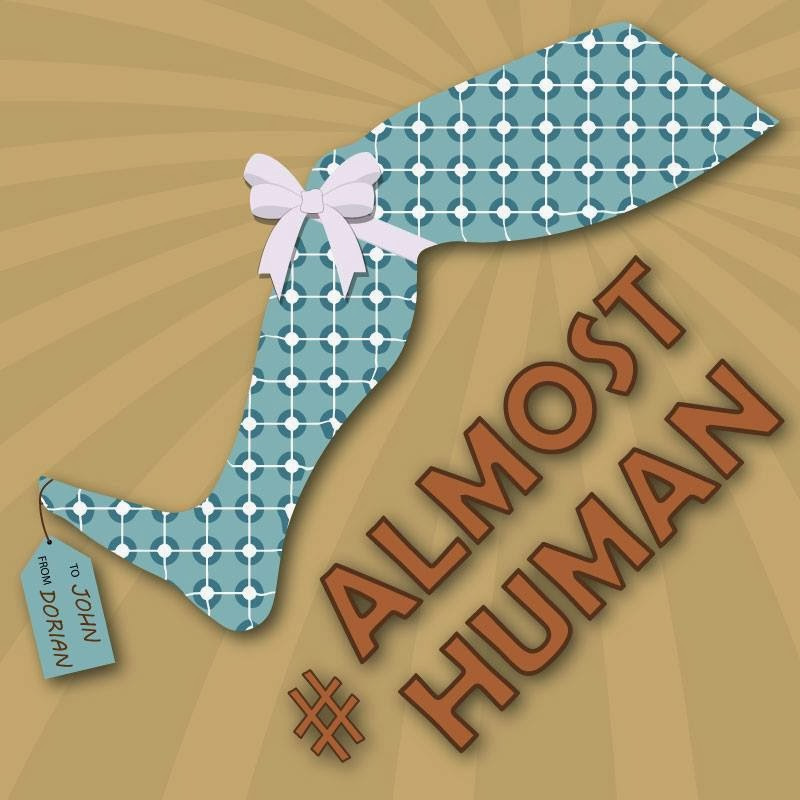 The second image here is my version of the present Dorian gives to John in the final scene of season 1. Use it wherever you want to, online or there is a twibbon version on the Almost Human Task Force Fan Art Matrix

Read more about the project at the Almost Human Task Force Blog
NIGHT NIGHT S.H.I.E.L.D.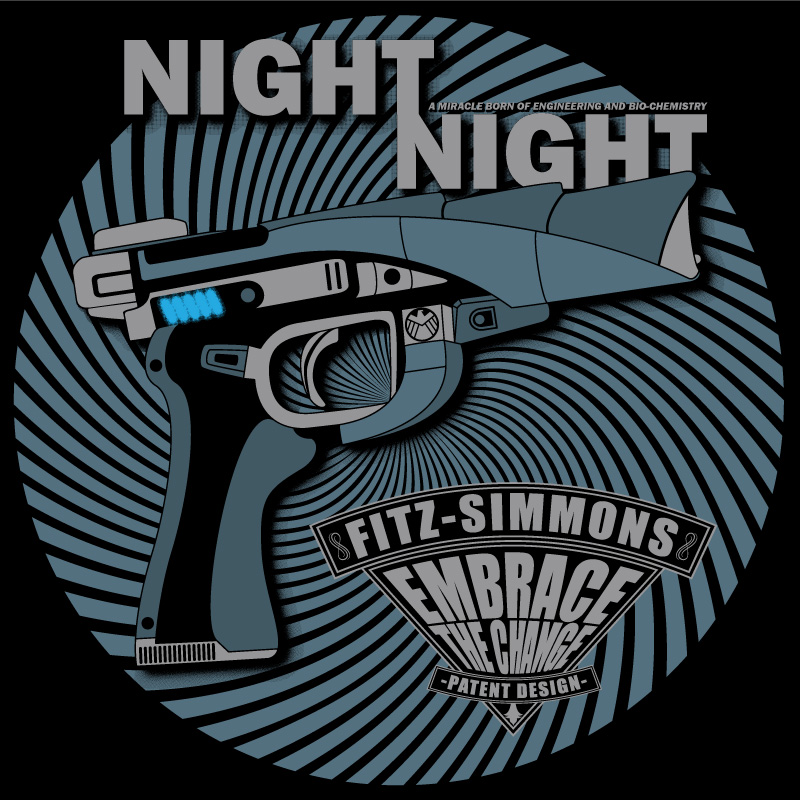 While watching the most recent episode of Agents Of S.H.I.E.L.D. I had an idea to create a t-shirt design based on the Night Night gun that Fitz and Simmons invented.

The initial idea was to create an advert for the gun with the Fitz-Simmons gun company.

The result was this, not exactly an advert, more of a statement.

I created the Fitz-Simmons logo based around the Embrace the Change quote that Fitz said a few episodes ago.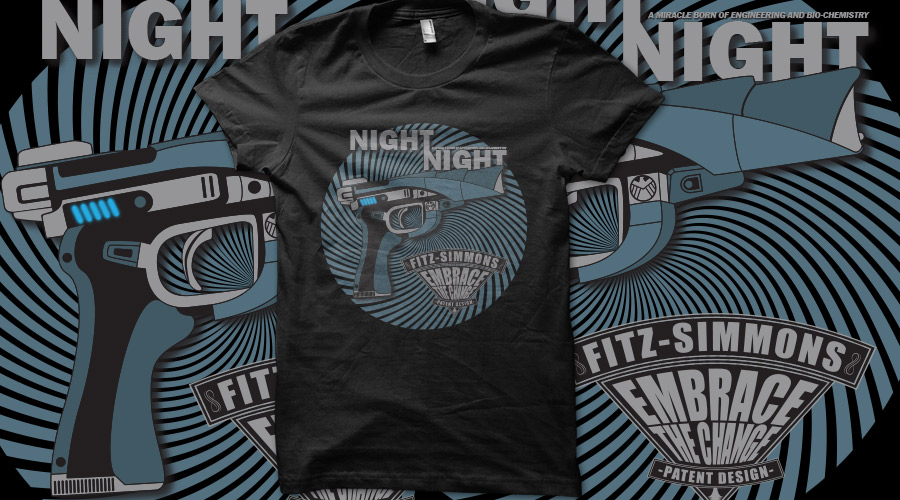 The design has been uploaded to Qwertee and has just been accepted, so if you have a moment and you like the design I'd really appreciate a vote.

As an added bonus for those reading and in case you missed these when I posted them on Twitter recently, here are another couple of AoS related designs.

The first is a recreation of the SHIELD Science Academy logo, and the second is my attempt at a logo for the Boiler Room club, incorporating some of the Avengers members logos.

If you want to use them yourselves as social media icons etc, then click on them for the larger versions.